About
The SpinUp Space
Infrastructure. Programming. Affordable wet lab space. Take your early-stage company to the next level at U of T's first wet lab accelerator for life science innovation.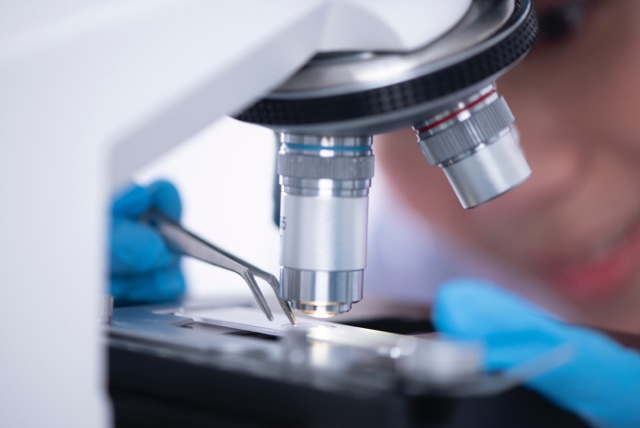 Programs, Partnerships, and Affordable Wet Lab Incubation Space to Propel Life Science Startups at the Earliest Stage of their Creation
Scientific research at Canadian universities—especially at U of T—inspires big innovation ideas. Early-stage entrepreneurs need dedicated, high-quality wet lab space and equipment to mature their intellectual property (IP) and attract external investment. But this space is scare and often too expensive. And that's where we come in.
SpinUp bridges the translation gap, providing early-stage life science founders access to highly subsidized wet lab co-working space, equipment, and infrastructure in University of Toronto Mississauga's (UTM) new science building. Here, startups can focus their funds on developing their IP and strengthening their business case. Founders can tap the research strengths of a world top-twenty university and the commercial savvy of a world top-five university entrepreneurship network.
Welcome to U of T's first wet lab incubator: scientific innovation levels up here.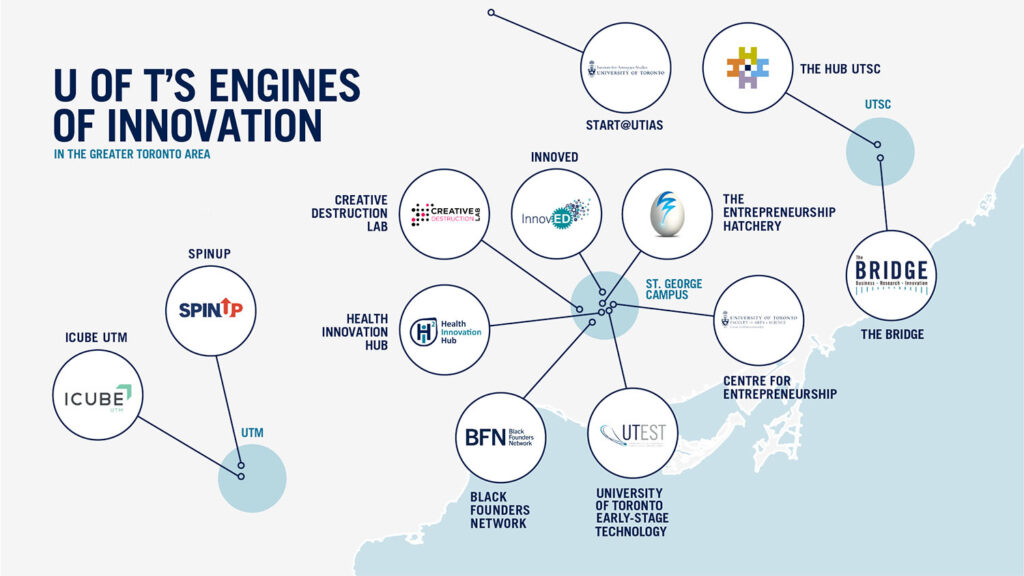 SpinUp is UofT's first wet lab incubator. It expands a booming entrepreneurship network that connects 12+ innovation hubs across U of T's three campuses.
in Canada for research-based startups
in University-managed incubators globally
Since 2017, we have supported more IP startups that any North American university outside of MIT. These companies change what's possible in Canada and around the world, including for a range of urgent life science fields in Mississauga and the Greater Toronto Area. From biotechnology to digital health to precision medicine: it happens here at U of T.
Membership
SpinUp membership gives you up to two years of access to:
Lab
Co-working lab space
Dedicated lab bench unit and fume hood; shared infrastructure and equipment.
Office
Co-working desk space
and meeting room
Dedicated desk and lockable cabinet; bookable meeting room.
Programming
Entrepreneurship
programming
Seminars, workshops, professional office hours, networking events.
To learn more about subsidized SpinUp membership, join one of our office hours:
Equipment and Infrastructure
This section will be launching soon. Please check back or sign up for our newsletter to receive updates.
Floor Plans
SpinUp is located in a new state-of-the-art research facility
at U of T's Mississauga campus.
Lab Space

Each startup has a dedicated 6x5ft lab bench unit and 6ft fume hood.
All startups have shared access to infrastructure and equipment in the space.
Meeting Room

SpinUp companies can reserve time for meetings in an 8-person conference room.
Office Space

Each startup has an individual desk with a lockable cabinet in an open shared desk space.
Office hours
Fridays
2-3:30 pm EST
Online
Questions? Share them with our team at weekly office hours. All entrepreneurs and prospective partners welcome.
Learn more about our fees and membership model. Discuss your unique goals. Explore ways to get involved.
Register for each week's session by Tuesday.
Receive a meeting link on Wednesday.
Speak with our team on Friday.